Retailers Can Use Paid Search to Thrive During the Holiday Season
The holiday season is picking up steam, and retailers across the country are ramping up their efforts to prepare for this all-important period. For a lot of companies, their performance in the coming weeks will be the major deciding factor in determining how successful they were during the year as a whole.
Given how critical the holiday season is, it's obviously essential for retailers to step up their capabilities during this time. However, for many firms, there are a number of serious obstacles they must first overcome in order to maximize their holiday revenue. One of the most significant of these, a recent Temando survey revealed, is shipping. Put simply, many U.S. retailers do not currently have the capabilities they will need to meet holiday shoppers' shipping expectations.
This is a serious problem, one with no easy, obvious solution. Yet there are steps that retailers can take to overcome, or at the very least minimize, this challenge. Notably, retailers should consider using paid search as a means of not just improving brand awareness and attracting online shoppers, but also to direct their customers to their brick-and-mortar stores, as Search Engine Land contributor Amy Bishop recently highlighted.
"More than two-thirds of retailers aren't prepared to meet all of their customers' shipping expectations."
Shipping problems
First, consider the issue of shipping. The Temando survey included insight from 200 U.S. retailers of all sizes. The study found that more than two-thirds of the respondents do not believe they are prepared to meet all of their customers' expectations when it comes to shipping options. More specifically, only 32 percent said they were well-prepared to offer same day, express, standard and other common shipping options.
The survey also determined that three-fourths of retailers do not feel fully prepared to handle shipping delays and uncertainty during the holiday shopping season. And a similar percentage of participants said they may struggle to address customers' expectations when it comes to return processes.
"Shipping and fulfillment are highly complex and important processes not only for business operations, but for keeping customers happy," said Carl Hartmann, CEO and co-founder of Temando. "Several factors contribute to retailers' shipping issues, such as warehouse management, supply chain, organizational complexity, shipping volume and technology to name a few."
Paid search's role
So what does this all have to do with paid search?
According to Bishop, paid search can be an effective tool for increasing in-person shopping at brick-and-mortar locations. In recent years, consumers have been increasingly turning to online and mobile shopping at the expense of visiting brick-and-mortar stores. In 2014 alone, U.S. consumers spent more than $1 billion via online shopping on Thanksgiving Day and $1.5 billion on Black Friday, according to the National Retail Federation and comScore.
While these sales are obviously a tremendous boon to retailers, they also have created many of the shipping problems highlighted by the Temando survey. Yet businesses simply cannot afford to scale down their outreach efforts for fear of running into delivery complications. However, if retailers can use the Internet's reach and pervasiveness to attract more in-store customers, they can effectively enjoy the best of both worlds – increasing sales without running into logistical shipping problems.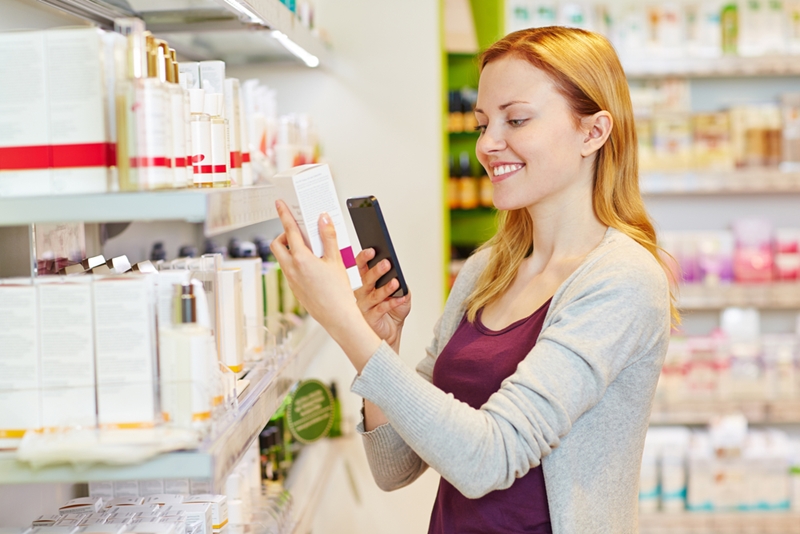 The question, then, is how to leverage paid search for this purpose. According to Bishop, the key is to focus on geography and intent. She noted that firms can establish geo-modifiers centered on their physical stores. By doing so, retailers can bid highest on ads targeting people who are in close proximity to the store and lower on further away individuals. The exact extent of these ranges can vary from very short distances in an urban area to broader ranges in more rural parts of the country.
This can be combined with consumer inquiries to develop ad bidding strategies that factor in the probability of customer interest. Together, this can have a powerful impact on in-store traffic.
What's more, a PricewaterhouseCoopers survey from earlier this year found that customers continue to prefer to shop in-store, rather than online. A paid search advertising campaign that takes into account consumers' locations and searches can give those individuals the push they need to visit the physical store, leading to greater sales figures without the accompanying shipping logistics.
To see these results, though, retailers will need to partner with paid search consulting firms that can guide their strategizing to encourage the ideal customer experience and behavior.
That's where Core and More Technologies comes in. Core and More Technologies is an industry leader in the field of paid search marketing, with experts on staff who will work to develop customized strategies that take into account our clients' unique differentiators, messaging, and goals. This allows firms to take full advantage of the exact types of paid search strategies highlighted above without any headaches or missteps.