Yahoo-Google Partnership Has Major Implications for SEO, SEM
In October, Yahoo and Google signed an agreement which could have major implications for both search engine optimization and search engine marketing. In the past, Yahoo had an exclusive arrangement with Microsoft Bing, wherein Bing ads would appear on Yahoo searches. However, earlier this year Yahoo and Microsoft renegotiated the terms of this deal, creating the opportunity for Yahoo to look elsewhere. That led to the new arrangement with Google.
Considering the importance of SEO, SEM and paid search for today's businesses, it's imperative for company decision-makers to understand the implications of this partnership, as well as if or how they should adjust their strategies in light of the new search environment.
The deal
As Business Insider noted, the deal between Google and Yahoo is non-exclusive, as opposed to the previous Yahoo-Bing arrangement. Google has started to provide search ads for Yahoo's search results. The source pointed out that this partnership began on Oct. 1 and will continue until Dec. 31, 2018, as currently agreed upon.
"The Google-Yahoo deal is non-exclusive, as opposed to the previous Yahoo-Bing arrangement."
Because the deal is non-exclusive, it is up to Yahoo's discretion whether to use Google to supply search results and ads, a Google representative told Business Insider. Yahoo can continue to work with Bing in this capacity as well – the two companies did not end their relationship when they renegotiated the terms of their agreement.
It is important to note that Yahoo, despite remaining a leading search engine, actually abandoned its own internal search technology in 2010 upon signing its previous agreement with Microsoft, Search Engine Land pointed out.
What it means
With all of that in mind, what are the implications from an SEO, SEM and paid search perspective?
In a separate article for Search Engine Land, industry expert Jayson DeMers recently weighed in on this issue. The writer asserted that over the past few years, the various search engines on the market have become increasingly similar. The fact that Yahoo is now going to be pulling results and ads from both Bing and Google will naturally only further conflate the experience across platforms.
One of the implications here, according to the writer, is that firms should look to embrace a platform-agnostic approach to SEO, rather than trying to tailor their strategy to meet the different criteria favored by different engines.
"If you're following best practices for on-site optimization, ongoing content creation and off-site relationship-building, there isn't much you have to change," DeMers wrote. "In terms of apps and digital assistants, most modern search platforms rely on the same indicators and structures to inform their results."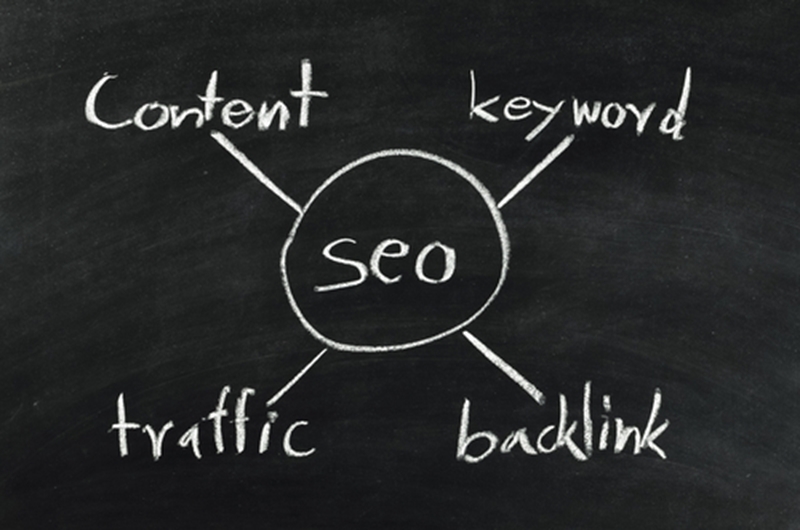 SEO best practices should be largely unaffected by this new arrangement.
What's more noteworthy is the impact that this partnership is liable to have on the realm of paid advertising. DeMers noted that it's very possible that paid Google advertisements will now begin to show up when users perform Yahoo searches. This is important because the people who use Google are not always the same as those who use Yahoo, and paid search's effectiveness is largely predicated on putting the right ads in front of the right consumers at the right time. If a company cannot be sure who will see its ad, how can it make that ad as powerful and effective as possible?
This is an open question as of now. DeMers pointed out that neither Google nor Yahoo has offered any guidance as to how they will handle this issue, or the related question of pricing for ad placements, given the ambiguity over how those ads will appear and the fact that Google and Bing are now competing for search beyond their own websites.
"Organizations cannot afford to sit back and wait to see what happens."
Surviving and thriving
As DeMers' analysis makes clear, there are still many unknowns regarding how the Google-Yahoo partnership will impact paid search and, to a lesser extent, SEO in the coming months and years. This makes it even more difficult for business leaders to develop effective SEO and SEM strategies. However, this does not mean that organizations can afford to sit back and wait to see what happens, though. On the contrary, business decision-makers should look to partner with an established paid search consulting and search engine optimization firm to ensure they can remain agile and effective in this space. By doing so, companies can gain a major competitive advantage over industry rivals that fail to adjust their search strategies in light of this development.
Core and More Technologies is a leading option for any business looking to improve its SEO, SEM and paid search results. Over the years, we have developed innovative methods designed to meet our clients' unique search needs and goals. We offer unmatched levels of expertise and visibility, ensuring that every component of our broader approach is designed to provide real value for our customers. This focus on customized, situation-dependent strategies is ideal for the ever-changing world of search marketing.